Luxembourg 4th at World Championship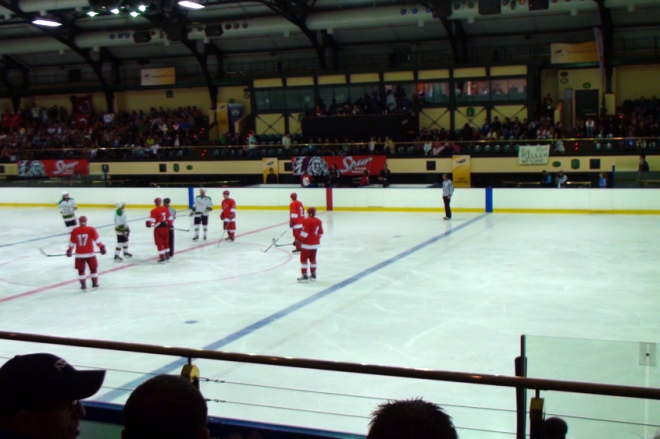 The Luxembourgish National Team finished on 4th place at the World Championship Division III in South Africa. The Red Lions lost the game for bronze against Turkey by 5-6. Israel won the gold medal and beat the second-placed South Africa in the opening game 6-5. Greece, who lost to Luxembourg 0-20, took the fifth place, in front of Mongolia who ended up 6th. Luxembourg lost 2-5 against South Africa in front of 1014 spectators.
Best scorer for Luxembourg was Tornado Forward
Robert Beran
with 12 points, before Rookie
Thierry Beran
(11) and
Benny Welter
(8).
QMJHL-Forward Eliezer Sherbatov from Israel was the scoring leader of the event with 14 goals and 12 assists.
Best defenseman from Luxembourg was
François Schons
with 4 points.
Final Standings:
1. Israel
2. South Africa
3. Turkey
4. Luxembourg
5. Greece
6. Mongolia
manginho

, 27.04.2011 - 18:23

D'nächst Joer Sëlwermedail, awer sou eppes vun secher! hehe

Dragons Teamcpt.

, 03.05.2011 - 15:22

Top Leeschtung.......:-))......nächst Joer op den Podium
Melde dich anhand eines sozialen Netzwerkes an:
oder erstelle ein neues Konto hier:
oder
Du hast schon ein Konto? Melde dich hier an: