Starting the final round of the national championship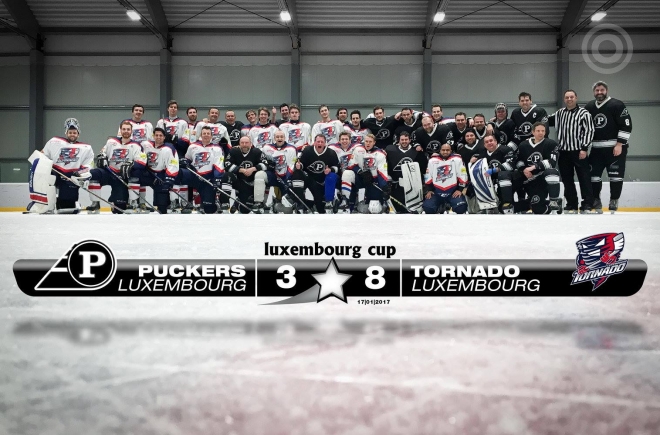 The final round of the 2016/17 Luxembourg National Championship has started. The teams participating in the final round are IHC Beaufort, Tornado Luxembourg, Puckers Luxembourg and the Hiversport Huskies Luxembourg.
The opening game was played between Tornado Luxembourg and Puckers Luxembourg and ended with an 8-3 score.
The full calendar, as well as all gamesheets - including scorers and penalties - can be found on our website, as well as here:
http://www.icehockey.l...e&id=results&leagueID=735
Good luck to all teams!
Melde dich anhand eines sozialen Netzwerkes an:
oder erstelle ein neues Konto hier:
oder
Du hast schon ein Konto? Melde dich hier an: