New roof for the "Patinoire de Beaufort"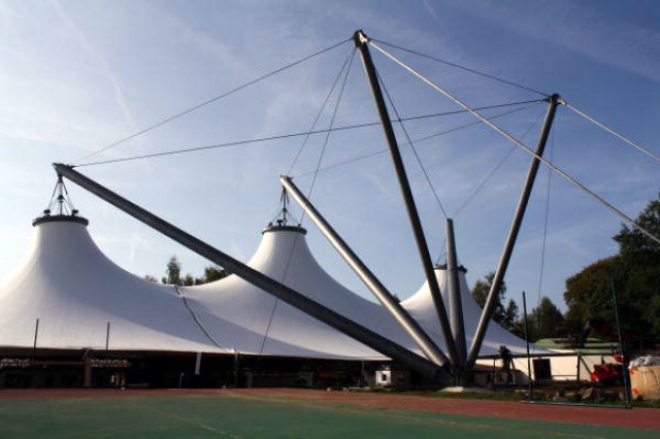 Photo by Jeroen Van der Hoef (Wort)
---
The Patinoire de Beaufort , once known as the only open air ice rink in Luxembourg, now finally has a roof. After several months of work, the people from the town in the north of the country, including ice hockey players of the IHC Beaufort , can now have a look at the new face of the building! It will be opened for public on November 11th. The journal "Luxemburger Wort" has published a detailled article about this new piece of art, you can read it here.