LHL 2022/23 schedule and new format published!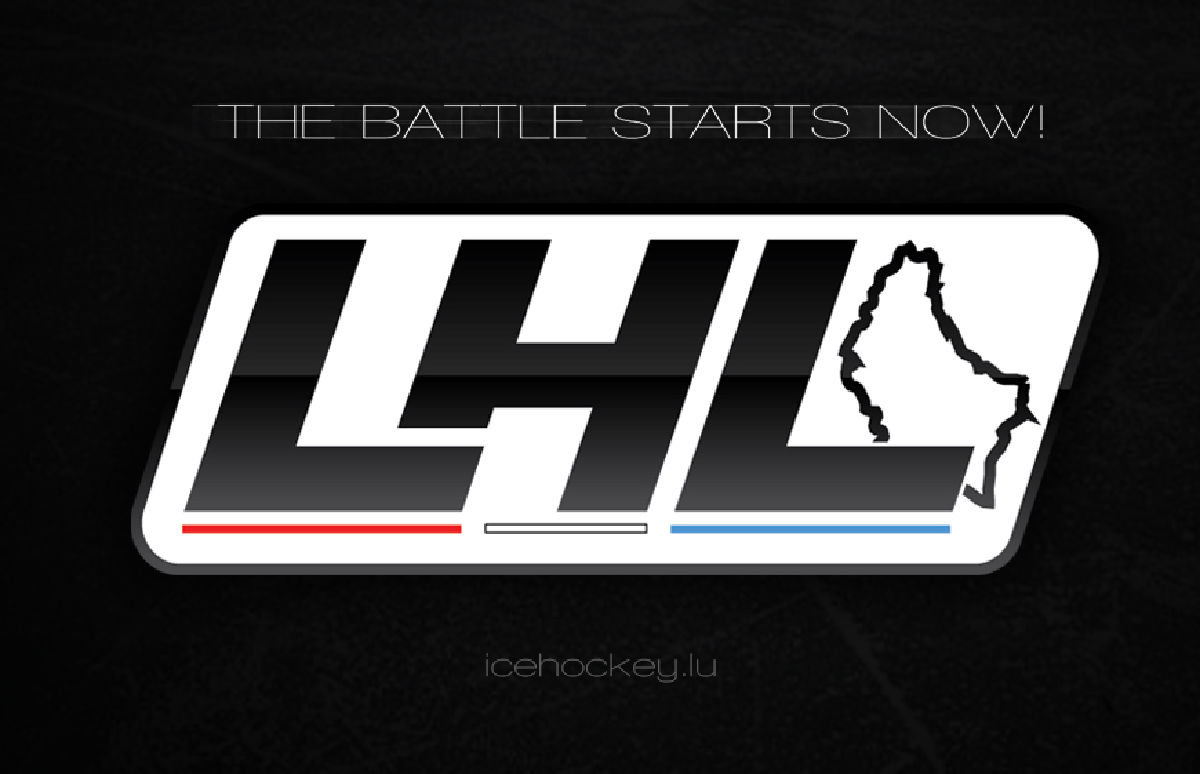 The schedule for the new LHL (Luxembourg Hockey League) is out now!
What's new this year?
1) Weekend of Hockey
Unlike last year, the champions of Luxembourg will not be determined during the season based on the ranking, but instead, the season will end with a big bang on April 1st & 2nd, where the Weekend of Hockey will be held, an event where all 8 teams will play in the semifinals (and finals), to battle for the championship titles of the first and second division!
2) Hurricanes U20
Furthermore, a new team has been formed: The Hurricanes! The Hurricanes will be a nationwide U20 mix, combining all under 20 year olds from Huskies, Tornado and Beaufort. The team will be competing in the first Division. The Huskies Luxembourg will no longer compete as a club this year but instead be one of the cornerstones of the new Hurricanes team. The formation of this team comes in an effort to give youth players more icetime, allow them to grow into leadership roles, and serve as a good year-long training ground for the national teams.
3) Relegation
The first placed team of Division 2 will play against the last placed team of Division 1 at the end of the season, so after the Weekend of Hockey. The winner of this game will play the following season in D1, whereas the loser is relegated to D2.
The entire rulebook will be released shortly.
D1 schedule:
D2 schedule:
| | | | | | |
| --- | --- | --- | --- | --- | --- |
| Tuesday, October 11 | Puckers | Hurricanes | Kockelscheuer Small Rink | 20:30 | 22:30 |
| Monday, October 17 | Silverbacks | Tornado Women | Kockelscheuer Small Rink | 21:15 | 22:30 |
| Tuesday, October 25 | Tornado | Hurricanes | Kockelscheuer Small Rink | 20:30 | 22:30 |
| Tuesday, November 8 | Puckers | Tornado | Kockelscheuer Small Rink | 20:30 | 22:30 |
| Thursday, November 10 | Hurricanes | Knights I | Beaufort | 19:30 | 21:00 |
| Thursday, November 17 | Knights I | Puckers | Beaufort | 19:30 | 22:30 |
| Thursday, November 24 | Knights II | Silverbacks | Beaufort | 21:00 | 22:15 |
| Monday, November 28 | Tornado Women | Cool Puckers | Kockelscheuer Small Rink | 19:15 | 20:45 |
| Monday, December 5 | Tornado Women | Knights II | Kockelscheuer Small Rink | 19:15 | 20:45 |
| Thursday, December 8 | Cool Puckers | Silverbacks | Kockelscheuer Big Rink | 21:15 | 22:30 |
| Thursday, December 15 | Knights II | Cool Puckers | Beaufort | 21:00 | 22:15 |
| Saturday, December 17 | Knights I | Tornado | Beaufort | 19:30 | 22:00 |
|   |   |   |   |   |   |
| Monday, January 9 | Silverbacks | Cool Puckers | Kockelscheuer Small Rink | 21:15 | 22:30 |
| Tuesday, January 17 | Tornado | Hurricanes | Kockelscheuer Small Rink | 20:30 | 22:30 |
| Thursday, January 19 | Knights II | Tornado Women | Beaufort | 21:00 | 22:15 |
| Thursday, January 26 | Knights I | Hurricanes | Beaufort | 19:30 | 21:00 |
| Thursday, February 2 | Cool Puckers | Tornado Women | Kockelscheuer Big Rink | 21:15 | 22:30 |
| Monday, February 20 | Silverbacks | Knights II | Kockelscheuer Small Rink | 21:15 | 22:30 |
| Thursday, March 2 | Cool Puckers | Knights II | Kockelscheuer Big Rink | 21:15 | 22:30 |
| Tuesday, March 7 | Puckers | Knights I | Kockelscheuer Big Rink | 21:15 | 22:30 |
| Saturday, March 11 | Puckers | Tornado | Kockelscheuer Small Rink | 18:15 | 22:30 |
| Monday, March 13 | Tornado Women | Silverbacks | Kockelscheuer Small Rink | 19:15 | 20:45 |
| Tuesday, March 21 | Hurricanes | Puckers | Kockelscheuer Big Rink | 20:30 | 22:30 |
| Saturday, March 25 | Tornado | Knights I | Kockelscheuer Big Rink | 19:00 | 21:00 |
|   |   |   |   |   |   |
| Saturday, April 1 | D2 Semifinal 1 |   | Kockelscheuer Big Rink | 13:45 | 15:35 |
| Saturday, April 1 | D2 Semifinal 2 |   | Kockelscheuer Big Rink | 15:35 | 17:35 |
| Saturday, April 1 | D1 Semifinal 1 |   | Kockelscheuer Big Rink | 17:35 | 20:00 |
| Saturday, April 1 | D1 Semifinal 2 |   | Kockelscheuer Big Rink | 20:00 | 21:30 |
| Sunday, April 2 | D2 Small Final |   | Kockelscheuer Big Rink | 13:45 | 15:35 |
| Sunday, April 2 | D2 Final |   | Kockelscheuer Big Rink | 15:35 | 17:35 |
| Sunday, April 2 | D1 Small Final |   | Kockelscheuer Big Rink | 17:35 | 20:00 |
| Sunday, April 2 | D1 Final |   | Kockelscheuer Big Rink | 20:00 | 21:30 |