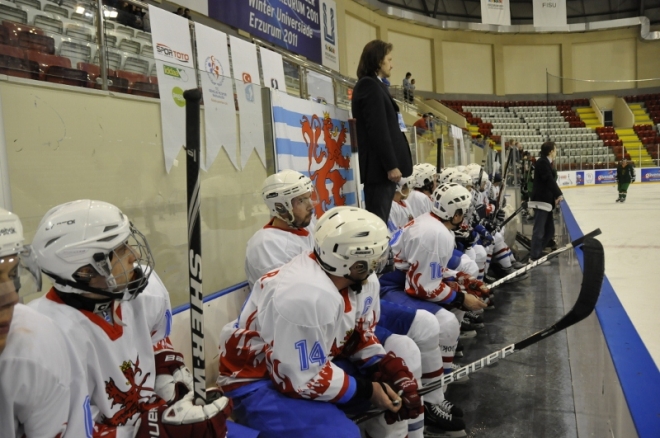 6-0 win over Greece, first conclusions can be made!
Team Luxembourg won 6-0 against Greece tonight. Youngster Bob Schneider, son of former Team Luxembourg player Alain Schneider, scored his first international career hattrick. The next game will be played on Saturday against the home team and current leader Turkey. The Gold Medal is still reachable for the Red Lions, but it won't be an easy road. Luxembourg has to win with a goal-differential of +6 to get the gold medal and a +4 difference to get the silver medal. This said, Luxembourg can already count on at least the bronze medal, except in case of a very unlikely worst case scenario.



Here is the game sheet:

http://stats.iihf.com/Hydra/295/IHM295911_74_3_0.pdf



Pictures will be online soon!