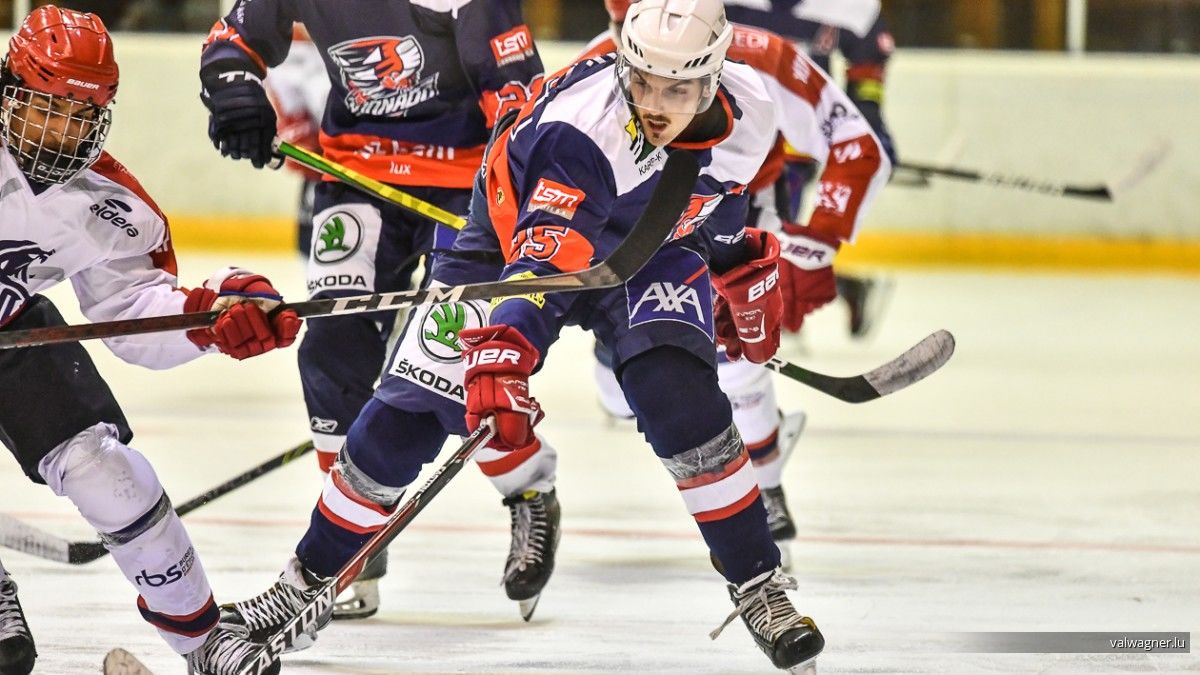 Olivier BIVER against Lyon (16/10/2021)
A victory as a prelude
The Tornado will play Champigny in Kockelscheuer this Saturday at 7pm as part of the 7th day of the French D3 championship. A 7th match this season for as many defeats. Champigny for their part are on the podium with 10 points, still in the race for the play-offs.
We could consider this picture as particularly dark, but in this season that we will call of transition, it is necessary to point out with the wire of the matches notable progress.
Petr Fical was able to count on 3 lines last Saturday in Chalons (6-3 defeat), which had never happened before this season in an away game, and this thanks to a few precious returns from injury. But we could also see a fierce will to show some mobilization in these difficult times. In the content, we can talk about positive signals, especially in the discipline. At the end of the game, Colm Cannon commented "I would say that we played better this weekend than we did last week. We finished the game better than we did last week, we did not take any penalties in the last few minutes which meant we were able to get a goal as the other team took 2 penalties. So we can hopefully take that positive into the next game".
There is no doubt that this is an optimistic outlook at the beginning of the 3 games in 3 weekends in Kockelschecher. The Tornado will host Dijon on Saturday, December 4th and then the Beaufort Knights on December 11th for the 3rd day of the LHL. A win tomorrow would be a nice prelude.