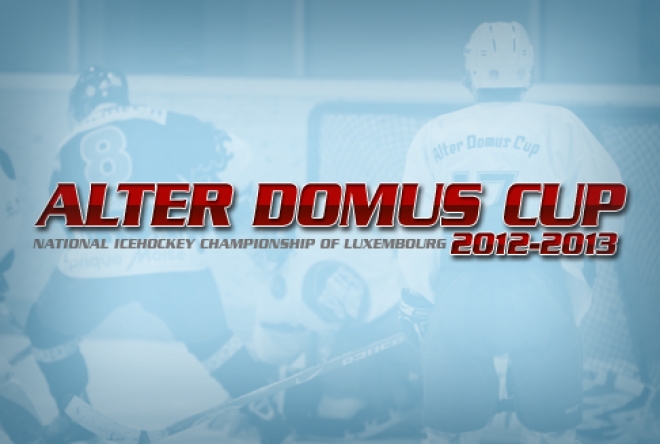 ADC: Participating teams
The 2012-2013 season is about to start, and so is the 2012-2013 edition of the ALTER DOMUS CUP, also known as the National Ice Hockey Championship of Luxembourg. This years edition will be a very special one, as this league will take huge steps forward. Among the many improvements will be the introduction of extensive game and player statistics. You will be able to check game sheets and individual player statistics online for every game, aswell as game reports and player improvement.



The list of teams that have been approved for this year's edition is now complete. The participating teams are:

- Tornado Luxembourg

- IHC Beaufort 1

- IHC Beaufort 2

- Puckers Luxembourg

- Huskies Luxembourg



The full calendar and the team's rosters will be online soon! Stay tuned!