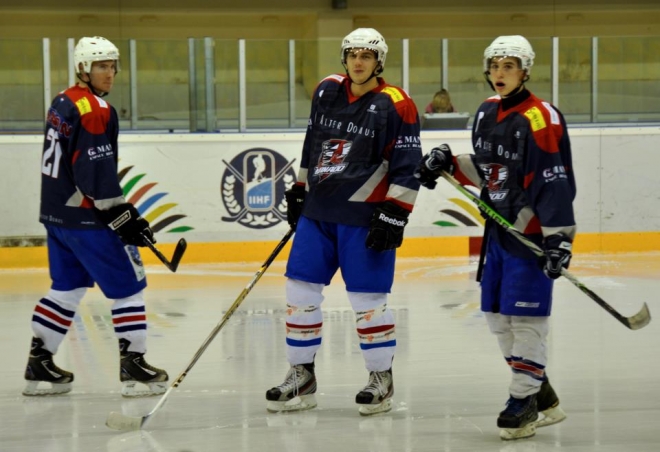 Hinkula scores 6 as Tornado Luxembourg routs Hiversport Huskies Luxembourg, 13-2
On December 11th the Tornado Luxembourg hosted the Hiversport Huskies Luxembourg in the Patinoire Kockelscheuer, where the Hiversport Huskies Luxembourg were resoundingly defeated 13-2 by their guest.



The home team was stronger than their opponent in the first period. Teemu Hinkula opened the scoring for the hosts at 2:19. At 6:30, it was Teemu Hinkula who put the puck in the net again for the hosts. Another goal followed shortly after, as Colm Cannon scored the 3rd goal for his team after being assisted by Emil Folkesson. The hosts kept their pace and Marcus Eriksson scored only 1 minute later on a pass by Teemu Hinkula. Mathieu Moise added another goal only 1 minute later on a pass by Pit Sinner. Teemu Hinkula added another goal only 3 minutes later. At the end of the first, the score was 6-0 for the benefit of the home team.



The home team didn't give up on the lead and kept dominating the game throughout the second period. Teemu Hinkula put another goal on the sheet for the hosts at 21:19. Another goal came at 24:57, when Emil Folkesson scored for the hosts. The hosts kept the momentum on their side, as Teemu Hinkula scored only 3 minutes later. Colm Cannon scored another goal for the hosts at 31:10. It didn't take their opponent much time to answer though, as Daniel Scopel scored only 3 minutes later. The score was 12-1 at the end of the second.



The last period saw less goals. Sacha Backes scored the 13th and last goal for the Tornados at 50:52. A minute later, Mathias Snickars put his team on the sheet for one last time after being assisted by Jiri Kraval. The teams headed home with a 13-2 score.



Teemu Hinkula of the Tornado Luxembourg was the topscorer of the game with 6 points. Teemu Hinkula also set a personal season-high with his 6-point game. On December 15th the Tornado Luxembourg will face the Gaulois Chalons, while the Hiversport Huskies Luxembourg play against the Tornado Luxembourg on December 18th.