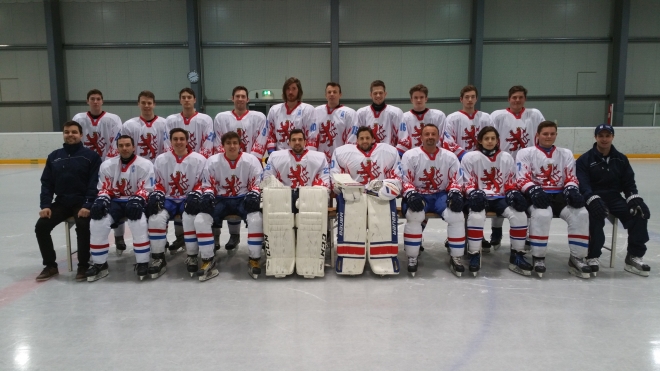 IIHF Ice Hockey World Championship Division III in Istanbul
Team Luxembourg ready to leave for Istanbul next wednesday for the WMIII.

Our opponents: South Africa, Turkey, Hong Kong, United Arab Emirates, Georgia and Bosnia-Herzegovina.

Head coach Petr Fical made the following selection:

Goal:

Lepage Philippe and Mangen Gilles

Defense:

Barthels Yves, Bechtold Philippe, Farinon Cédric, Hilbert Jimmy, Scheier Ronny "C", Schon Patrick "A" and Sinner Pit

Forward:

Beran Robbo, Beran Thierry, Cannon Colm "A", Eriksson Marcus, Hary Pit, Holtzem Joël, Mosr Mirko, Mossong Nicolas, Panzone Aleks and Scheier Georges.

Check out the roster under national team.

Head coach: Fical Petr

Team leader: Schneider Alain

Physiotherapist: Dahm Felix

Equipment Manager: Miquel Joonas

Good luck boys.