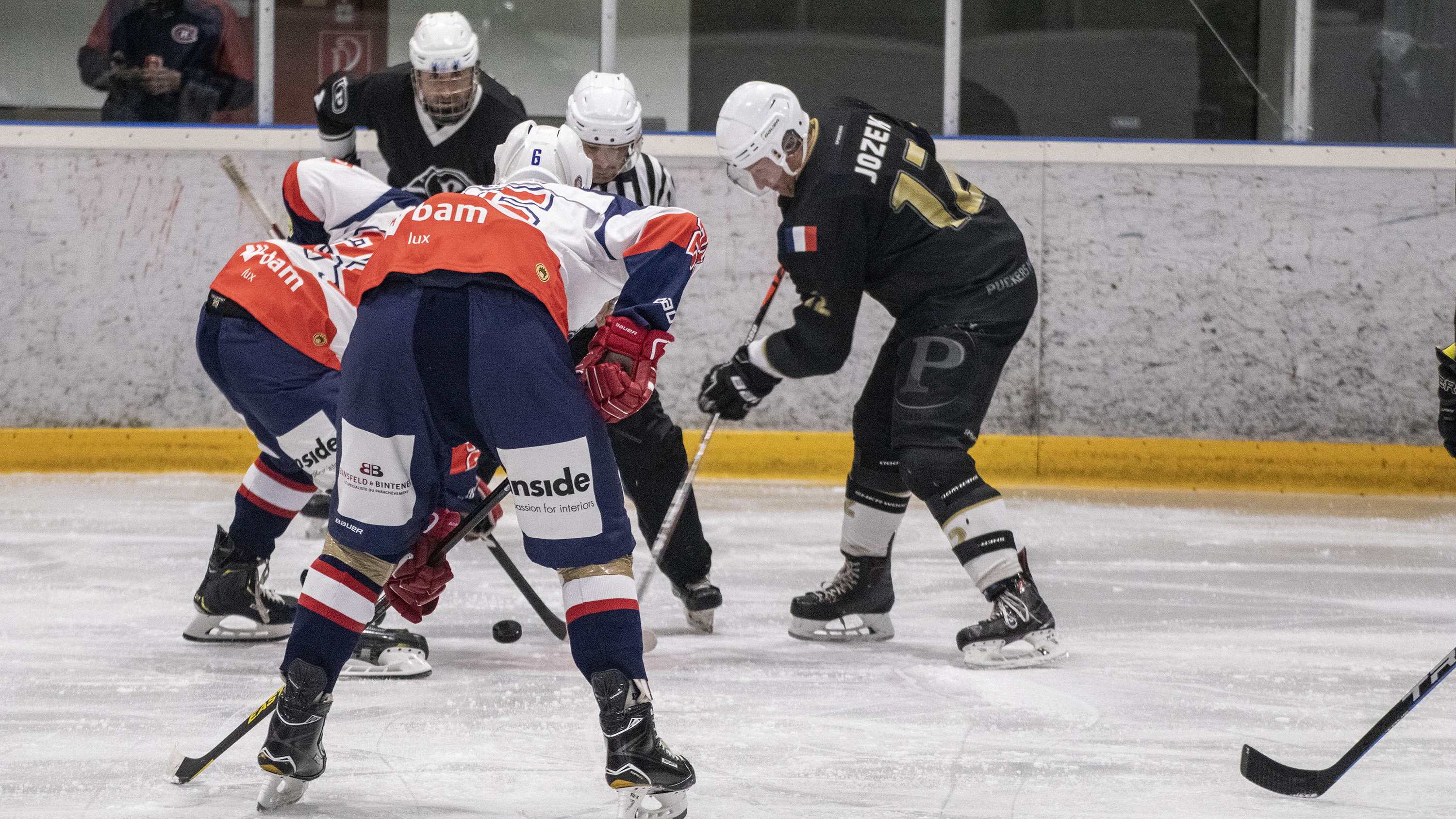 LHL begins with Tornado vs Puckers (Tuesday Team)
The LHL is here! After years of ice hockey development and months of planning, Luxembourg's first large-scale league has begun. 8 teams split into 2 divisions competing to be crowned Champions of Luxembourg. 
Game 1 took place on Tuesday night (13th October 2020) behind closed doors due to covid-19 restrictions and saw Tornado Luxembourg defeat a much changed Puckers "Tuesday Team" by a score of 11-1.
Puckers Roster Split
Puckers board member Mike Mekhaeel gave a statement on the reasoning for the re-distribution of players and subsequent temporary re-naming of Puckers (Tuesday Team) and Cool Puckers (Thursday Team):  "As the two Puckers Nation teams decided not to participate in the French Trophée Federal due to COVID-19 concerns and to prioritise player health & safety, the Puckers Nation organisation decided to split into 2 groups and allow all members to choose the day of week that worked best for each of them.  This resulted in circa 30 guys in each group and afforded the organisation better control to combat the virus and flexibility to ensure that each session does not always go over the capacity of 30 players." 
Youth takes centre stage for Tornado
Despite missing several key players and with only a couple of practice sessions to build chemistry, the Puckers Tuesday Team put up a valiant effort against a Tornado roster that is loaded with talent, speed and youth. Highlighted on this night by David Church, Markus Beran and Vladislav Shelest who combined for 6 points. There were also big offensive performances from Thierry Beran, Vesa Hirvonen, Antoine Thomas, Matias Mäenpää and Olivier Biver.
Lutov Returns
There was one major positive for the Puckers squad that goes far beyond goals and assists. The return to the ice, after over a year away battling against cancer, of Mladen Lutov. "Momo" is one of the most beloved and respected players in the country and despite the time away showed flashes of his talent, providing Miikka Heinonen with an assist for Puckers' lone goal of the night. 
History on Monday 
The next game on the LHL schedule takes place on Monday 19th October when Tornado Women will become the first all-women's Ice hockey team in the history of Luxembourg to play an official league match against a selection of youth players from Huskies Luxembourg. The match will kick-off division II of the LHL. 

Knights begin November 17
Beaufort Knights fans will have to wait until November 17th to see their teams in action in the LHL. The first team kick off their division 1 campaign against fierce rivals Tornado and the second team will begin division 2 against Huskies on November 29th
Article & Photo by: Liam McEvoy
#LHL