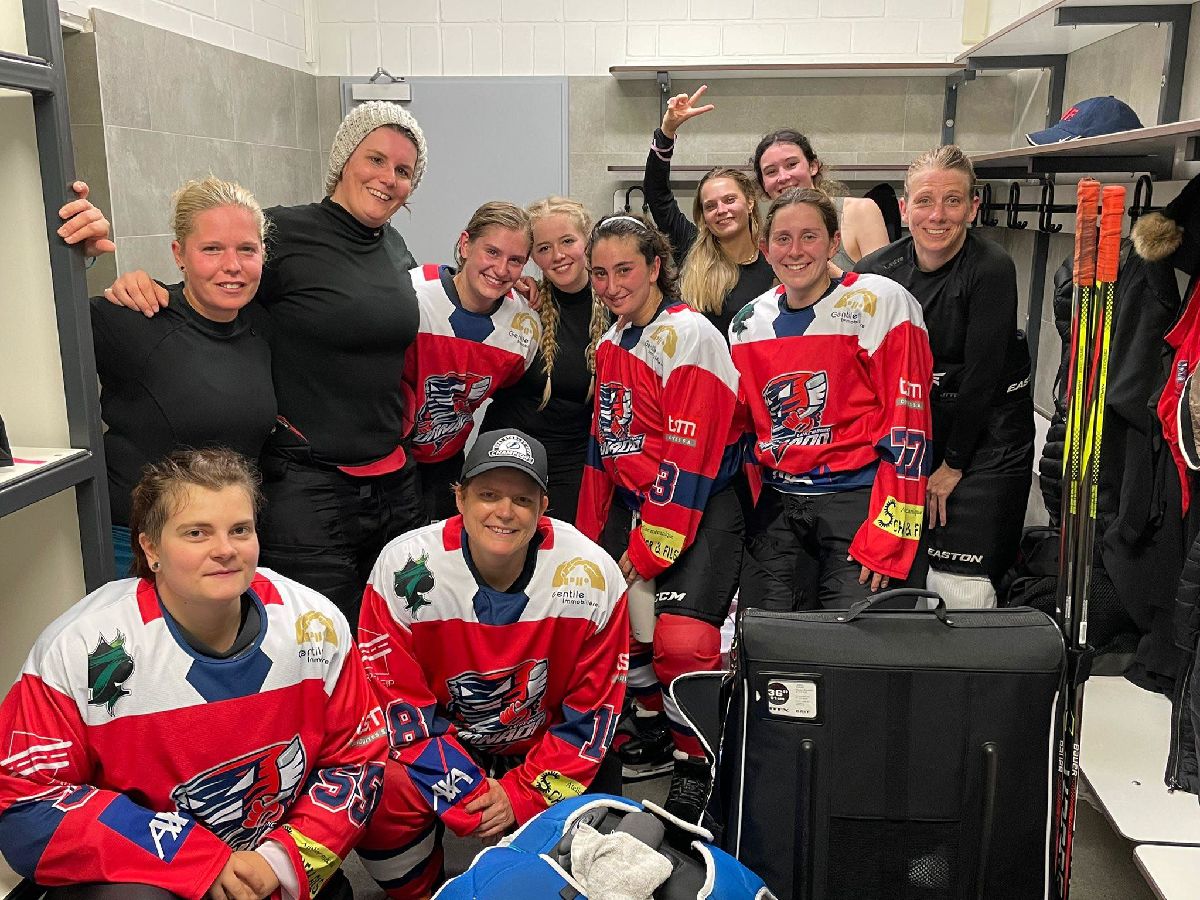 LHL season started with lots of excitment in the first game!
The Luxembourg Hockey League's inaugural season has officially started yesterday, with a Division 2 game between the
Cool Puckers
and
Tornado Women
's team!
This game was a memorable one in many aspects. It marked the first official league game of a women's team in Luxembourg in an official league, in the history of ice hockey in Luxembourg!
While the Cool Puckers were the clear favorite last night, and also won with a clear 15-0 score, it was nonetheless a remarkable performance by both teams. The Cool Puckers, a way more experienced men's league team, showed their dominance on the scoresheet, but the Women's team did not disappoint in playing proper ice hockey in their very first game and showed a great amount of competitiviness and dedication.
Kera Meyer, team captain of the Women's team, said "Fier eis eng flott erfahrung den 1. Match an der LHL ugespillt ze hun. An och wann mier desen Match verluer hun, sin mier super stolz op eis, geint Cool Puckers trotzdem gudd gespillt zehun, zumols wann een bedenkt wei mier als eng reng Unfänger equipe firun puer Joer ugefaangen hun. Dat ass een Meilensteen fier eis"
We look forward to the next big game, another milestone, as the new team Silverbacks will hit the ice for their very first official game, against no other team then the Women again!
The newly formed LHL is therefore off to a great start, with lots of good vibes and the drive to promote and build up the sport of ice hockey in Luxembourg. Make sure to come and watch a few games!