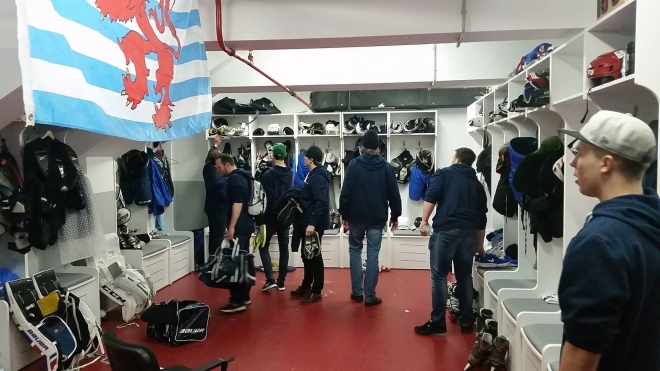 Luxembourg loses opening game thriller in last minute
The national team of Luxembourg lost it's opening game against the recently relegated South African team, 3-2. The deciding goal was scored by the South Africans with only 1 minute remaining on the clock.



The red lions started the game with a high tempo and managed to surprise the opponent by opening the score after only two minutes with a goal by first-line winger Joel Holtzem, assisted by Colm Cannon. It took the South Africans seven minutes to answer, but the teams went to the break with two goals on the board.



The second period resembled a battle field, where the South Africans came out stronger with a goal after 15 minutes. The teams went into the third period with a 2-1 lead for RSA.



Coach Peter Fical managed to put his team back on track for the third period though. Only two minutes into the period, it was Marcus Ericsson who put the puck in the net for the red lions, demonstrating tremendous work ethic. Luxembourg continued to work as a team, but it was team South Africa who managed to score the decisive goal, with only a minute left on the clock. Luxembourg went all-in but did unfortunately not manage to tie the game, leaving the victory to the South Africans.



Best player of the game was goalie Philippe Lepage.



The red lions are pumped for tomorrow's big game against the home team Turkey. Make sure to watch the live stream!