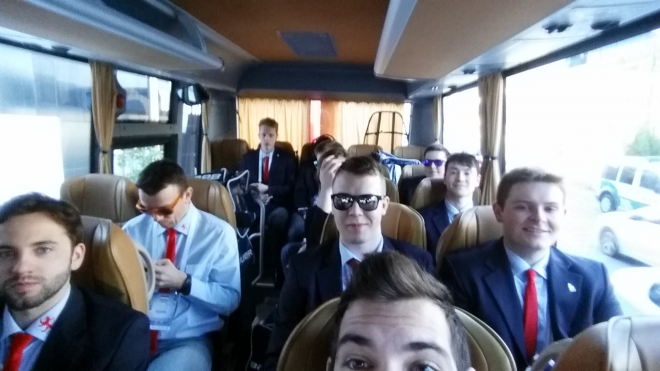 Luxembourg takes on Hong Kong after day of rest
After a tough 10-2 loss against the home team Turkey yesterday night, team Luxembourg had a day of rest in this year's IIHF World Championship. The team currently ranks fifth in the tournament.



The resting day was a much appreciated change in the team's filled schedule. Nevertheless coach Petr Fical decided to use this break to prepare his squad for the next game with a productive morning skate session. Players were given the rest of the day off, and many used it to get a glimpse of the beautiful sights of Istanbul (a few pictures can be found in the gallery on icehockey.lu).



The break is however very short lived, as this resting day is followed by one of the most important games of the remainder of the tournament.



Having played against the two highest ranked opponents already, Luxembourg is now ready for Sunday's game against Hong Kong and is hungry for its first win the tournament. Hong Kong is winless as well so far, but still in a run for a medal, as is Luxembourg. Hong Kong lost against South Africa and Bosnia so far. A win is crucial for Luxembourg if the team wants to stay in the race for a medal.



The game will be played at 12h00 LUX time, and will of course be streamed live here:

http://www.iihf.com/competition/540/live-stream/



Make sure to watch the game and support your red lions!