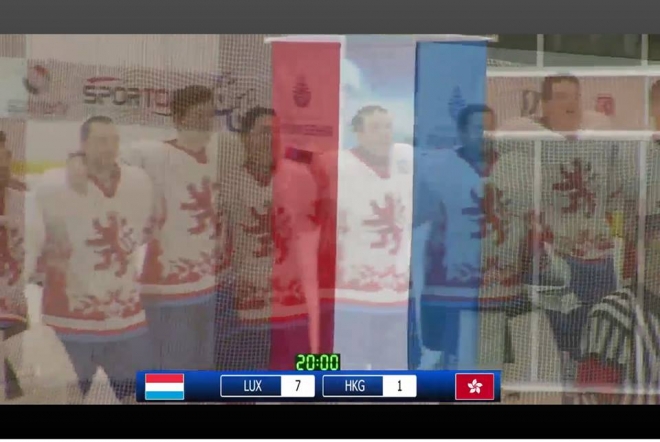 Luxembourg wins first game, 7-1 against Hong Kong
After a rough start into this year's IIHF World Championships with a two-game losing streak, the red lions stepped it up a notch and beat Hong Kong on Sunday, 7-1 (3-0,3-1,1-0).



Coach Petr Fical had prepared his squad for a victory, one that was required in order to stay in the race for a medal. The players showed that they were hungry for goals and hungry for their first victory. Goals were scored by Georges Scheier, Ronny Scheier, Colm Cannon, Marcus Eriksson (2) and Joel Holtzem. As the game progressed, coach Fical decided to increase ice time for the 3rd-line youngsters, who did not take this opportunity for granted and showed that they were ready for the challenge. Among the youngsters was also Mirko Mosr, who earned himself the award for "Best player of the game".



Overall it was a great team performance, which was much needed prior to tomorrow's (monday) game against Georgia.



Tomorrow's opponent, currently second-placed Georgia, is the biggest surprise of the tournament. Last year, Luxembourg beat Georgia 15-3, but this year, the challenge will be a very different one. Georgia has surprised everybody by almost beating top ranked Turkey in a tight 4-5 game (for information: Luxembourg lost 2-10), and by beating South Africa 6-5 tonight (for information: Luxembourg lost 2-3). Luxembourg will face Georgia on Monday at 15h30 LUX time and will need the support of all fans from home! Make sure to watch the live stream and support your red lions:

http://www.iihf.com/competition/540/live-stream/



A victory is required in order to stay in the race for a medal.