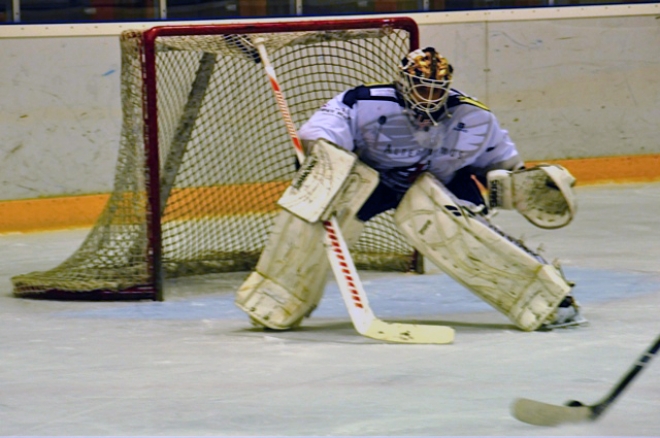 Tornado Luxembourg handle Hiversport Huskies Luxembourg for 6th straight win
On March 9th the Tornado Luxembourg visited the Hiversport Huskies Luxembourg in the Patinoire Kockelscheuer, where the visiting team won with a score of 2-5. With that, the Tornado Luxembourg could celebrate their 6th straight win. Georges Scheier reached the 25-point mark for this season with 4 points in this game.



The game started off very tight. Jiri Kraval scored the opening goal of the game for the hosts at 11:19 after being assisted by Alessandro Picone. It was David Donzel who tied the game at 19:49 after being assisted by Georges Scheier and Marcus Eriksson. The teams were heading into the first intermission with a 1-1 score.



The visiting team started taking over the game in the second period. Clement Waltener scored at 24:09 to make it 2-1. At 31:40, Ronny Scheier put the scores level at 2 all after being assisted by Georges Scheier. At 39:13, Gilles Biver scored another goal for the Tornado Luxembourg on an assist by Marcus Eriksson. With 2 periods played, the score was 2-3.



The visitors held on to the lead and kept control of the game throughout the third and last period. At 49:05, Marcus Eriksson scored another goal for the Tornado Luxembourg. Another goal came at 53:45, when Georges Scheier scored for the guests after being assisted by François Schons. At the final whistle, the score was 2-5.



Topscorer of the game was Georges Scheier of the Tornado Luxembourg with 4 points. The Hiversport Huskies Luxembourg now won 2 out of the last five home games whereas the Tornado Luxembourg hasn't lost a single away game out of the last five. With yet another win, the Tornado Luxembourg continue their winning record over the Hiversport Huskies Luxembourg, as they now won all of these two team's last 4 encounters. On March 16th the Hiversport Huskies Luxembourg will face the Puckers Luxembourg, while the Tornado Luxembourg play against the IHC Beaufort I on March 16th.