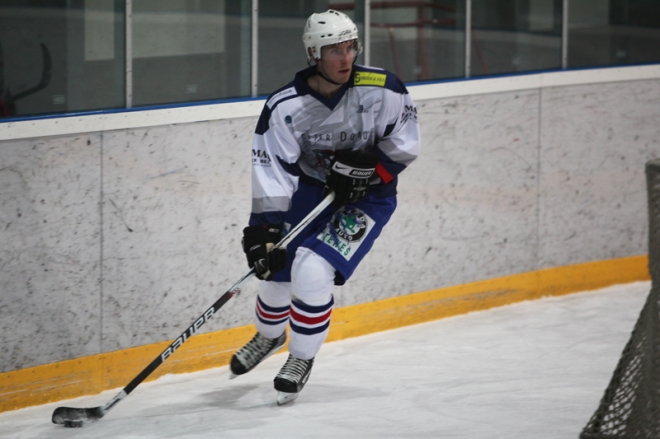 Colm Cannon had a season-high 7 points.
Tornado Luxembourg Rout Puckers Luxembourg, 13-1
On November 3rd the Puckers Luxembourg visited the Tornado Luxembourg in the Patinoire Kockelscheuer, where the Puckers Luxembourg were resoundingly defeated 13-1 by their guest.



The first period was in the hands of the home team. Peter Hancz scored the first goal of the game for the guests at 4:33 on an assist by Mike Mekhaeel and Charles Kirch. At 12:46, Colm Cannon put the scores level at 1 all on an assist by Gilles Biver. The hosts continued their run, as Emil Folkesson scored the 2-1 after being assisted by Colm Cannon. Sacha Backes added another goal only 1 minute later on a feed from Bob Schneider. At the end of the first, the home team was leading 3-1.



The home team didn't give up on the lead and kept dominating the game throughout the second period. At 29:11, it was Emil Folkesson who put the puck in the net again for the hosts on an assist by Pierre-Alexandre Cauchois. At the end of the second, the score was 4-1.



The hosts proved to be the better team and held on to their lead throughout the last period, and the Puckers made room in the net for their backup goalie in order to give him the chance to gain experience. Pierre-Alexandre Cauchois tallied for the Tornado Luxembourg at 44:23. Only 3 minutes later, Philippe Bechtold added another goal to the sheet. Shortly after, Emil Folkesson scored another one to make it his first hattrick of the season. Another goal followed quickly after, as Emil Folkesson scored another one for his team. Marcus Eriksson scored the 9th goal for his team. Only 22 seconds later, Colm Cannon added another goal to the sheet. The hosts kept their pace and Pierre-Alexandre Cauchois scored only 3 minutes later. Colm Cannon put another goal on the sheet for the guests at 58:11. Emil Folkesson scored another one for his team on a feed from Colm Cannon. The score was 13-1 at the end of the final period.



Emil Folkesson and Colm Cannon were the best scorers of the game with 7 points each. A few players called attention to themselves by setting new personal season-highs, namely Emil Folkesson (7 points), Colm Cannon (7 points), Marcus Eriksson (3 points) and Pit Sinner (2 points). Out of these two teams' last 2 encounters, Tornado Luxembourg won 100% of the games (2 out of 2). On November 10th the Tornado Luxembourg will face the Remparts de Besançon, whilst for the Puckers Luxembourg, the IHC Beaufort 2 will be next on November 24th.