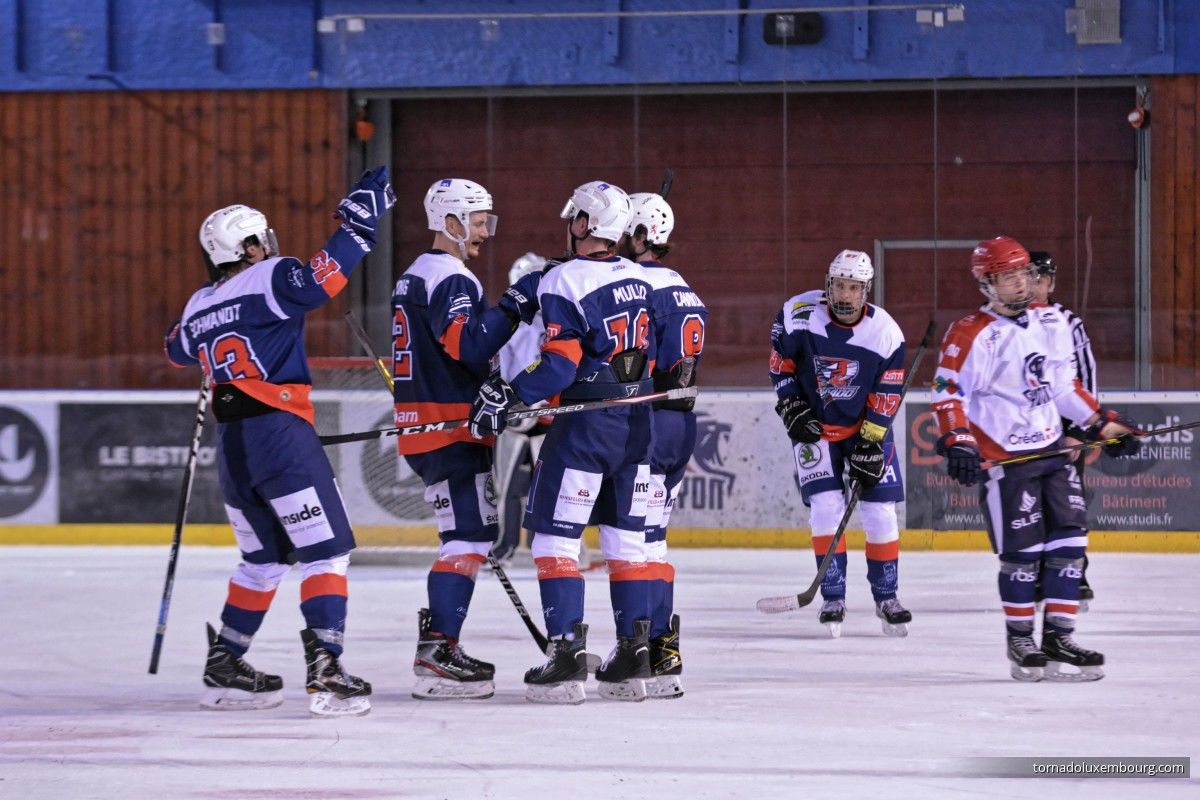 Tornado secure a spot in the playoffs before Chalons
The playoff round is finally secured for our Tornado. In fact, it has been secured since February 4th. That was before our win in Strasbourg (5-3) last weekend. On 4th February, our boys lost at Compiègne with honours (3-1), but Strasbourg did the same at the leader Dijon (7-2) giving the Tornado the 6th place synonymous with the playoffs. There is one game left in Kockelscheuer against Chalons (18 February). This game will count for nothing for the Tornado, if not we will have a revenge to take after the heavy defeat suffered in Chalons at the beginning of the year. Chalons will not be travelling for nothing but to try to steal the 2nd place of the group from Metz. It will not be an easy task for them. This match will mark the return of Antoine Thomas after a 3-game suspension, and of Colm Cannon, who was on a forced rest due to injury. A very interesting match.
The playoffs will be played on the 11th and 18th of March (dates to be confirmed) in two legs. But it remains to be seen against whom. It will be the 3rd of the group D and the battle is raging in this group since mathematically 6 teams (Briançon 2, Avignon, Nice 2, Courchevel-Meribel, Nîmes and Toulon) can still finish in this place. The only thing we know is that it will be a team from the south-eastern quarter of France. It's still wide open and we can expect to have the definitive answer only on 5 March.