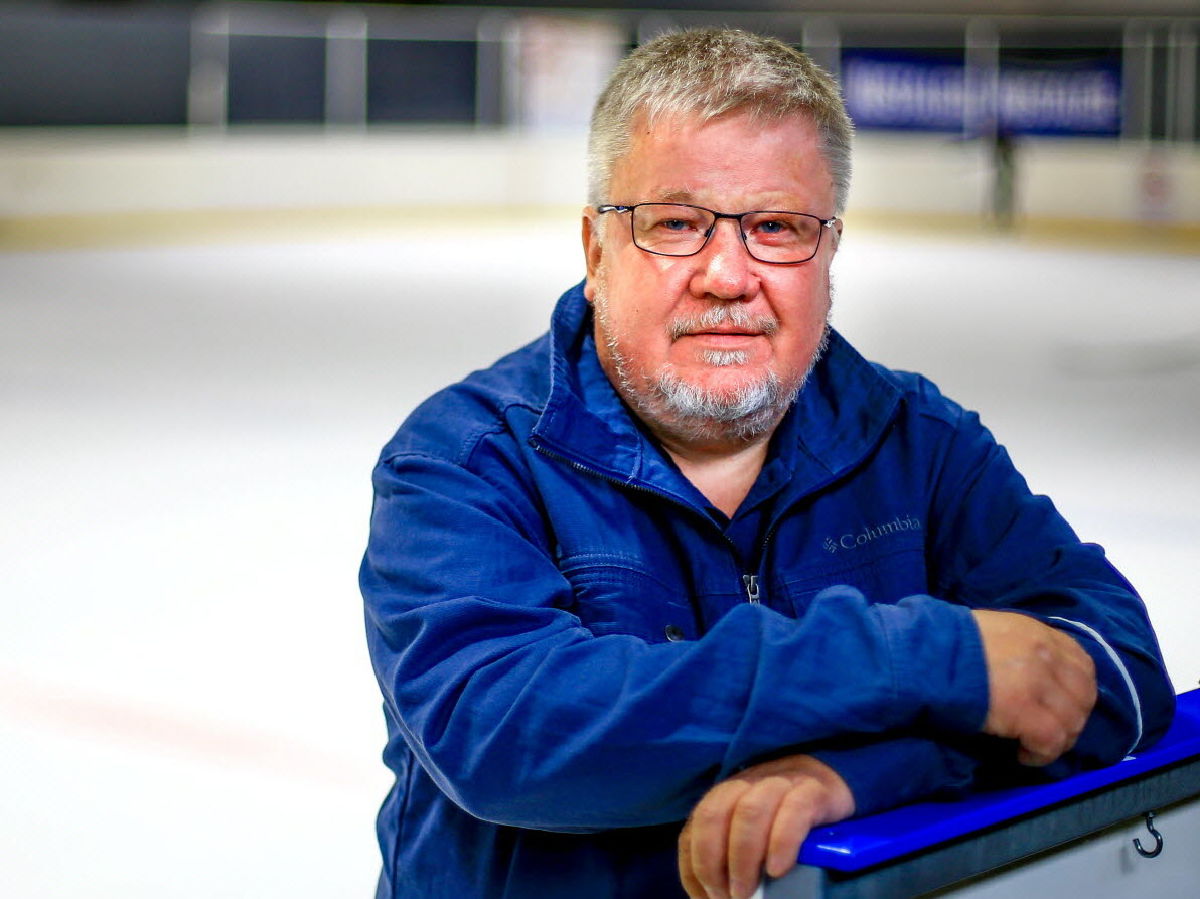 Tornado welcomes new headcoach! (+Interview)
It's with a bang that Tornado announces a new head coach! And it's not just anyone, no, it's someone with a serious pedigree and a long history of success and experience.
After a tough season for the Tornado's, where the first team ended up on the last place of the French Division 3 standings, as well as a deceiving third place in the newly formed LHL, it was time for a change on the coaching seat. Former headcoach Petr Fical had lived through many successes since joining the club in 2015. Over the last years, the Tornados had made the second round of the playoffs multiple times, was for many years a solid playoff contender, but lately the team had a hard time finding its way out of a challenging period. After all these years under headcoach Petr, it was time for a fresh start. The club wants to sincerely thank Petr Fical for all his efforts, the great experiences we have had, as well as his continiously posivite attitude that many cherished. We wish him a lot of success for his future.
A new era starts now however. The club is hungry to get its first team back on the track of success. A new head coach was searched, and found. It's with great pleasure that the club announces its new head coach: Christer Eriksson !
Christer is a swedish native that has spent many years in France. He has won three medals on the bench with the French national team, participated in Olympic Games and many World Championships as a coach, has lead the team of Mulhouse to a Magnus League (highest level in France) championship, as well as two Division 1 championships (the latest in 2017). Christer not only knows the french hockey scene, but also the art of successfull coaching, all too well.
With the generous help of Christer, the club now wants to start a new, long journey of hockey development in Luxembourg.
The club is furthermore working on strengthening the relationship between its 5 (!) senior teams and putting a place an even more enabling and supportive structure. Fostering a closer relationship with the youth organization is also a project that the club wants to continuously push forward.
The first team will be meeting Christer soon and discuss objectives, expectations and define a clear roadmap.
Welcome to the Tornado Family, Christer!
Here's a quick interview with Christer:
 What you want to achieve in the long run?

"First of all, I will need some time to better know the team, the club and their members to have a clearer "picture" before I will be able to put up the long term goals.  

But in generally we could say that our goal are in short time to be competitive and win back collective performance by put in rigor and working hard  together,  and in more long term regularly progressing for in term every season attend play-off and why not final four in our league and of course bring back the national bucket..

I often said that when you come to a new club/project you have three steps before you will be able to see the real long term results.

First you need to develop and sustain the structure and the functioning.  

Then you need to optimize the use of those possibilities to get the players the team and the club "growing".  

After that you will be ready to repeat and sustain the sportily results at the long term.

This could of course take longer or shorter time depending on our investment and determination together....

La performance passe par le groupe…….. "

What challenges do you see currently?

"One of the biggest challenges for me/us will be to get everyone motivated to jump on the train again after those last seasons (covid etc.) which have been tough for everyone..

I think it is important to re-boost the team and the club by re-built a "competition attitude" throw the whole organization for getting in new energy and getting back the positive feeling..   

For sure it's not a professional team but we are in a competition level and we are depending of each other to progress and perform therefore its determined to have everyone motivated and present.. My coach philosophy is to have a good team strategy which means that we will need to have everybody present at practice as much as possible to be able to progress and perform individually and as a team in the games.

We also need to create a strong "team around the team", a good organization and logistics around the team have a real impact for the motivation and performances of the players

The young guys in Huskies are the future Tornados so let us take the challenge to prepare the next generation and help them to take the step from junior to senior hockey, "on the paper" there are quite a lot of prospect players which approach the senior hockey so that's really motivating. I count also on the experience players to help those younger guys to "grow" in to the senior hockey, so now it's up to those guys to join the road….  

It will also be very important to federating the hockey family in Luxembourg; there is a lot of teams and "hockey people" in Luxembourg, by "open the door" and helping each other we will be stronger together.

Souvenir du passé - Vivre au présent - Préparer l'avenir - La performance passe par le groupe…….. "
 

What should the objective be for our first year together?

"It's a bit early for me to put up some clear short time goals but all those things mentioned will be very important because without expending the structure, put resources / possibilities and energy to the team and our players there could not be any sustain results, never forget that the results are just a consequence of what we do everyday…  

So Let's say that first years objective will be; TO RICE THE EFFORTS – TO BE POSITIVE – TO SEARCH SOLUTIONS NOT PROBLEMS, I'm very excited and looking forward to join the club and start our road together…..

Coming together is a beginning; keeping together is progress; working together is success... "


Photo: Le républicain lorrain