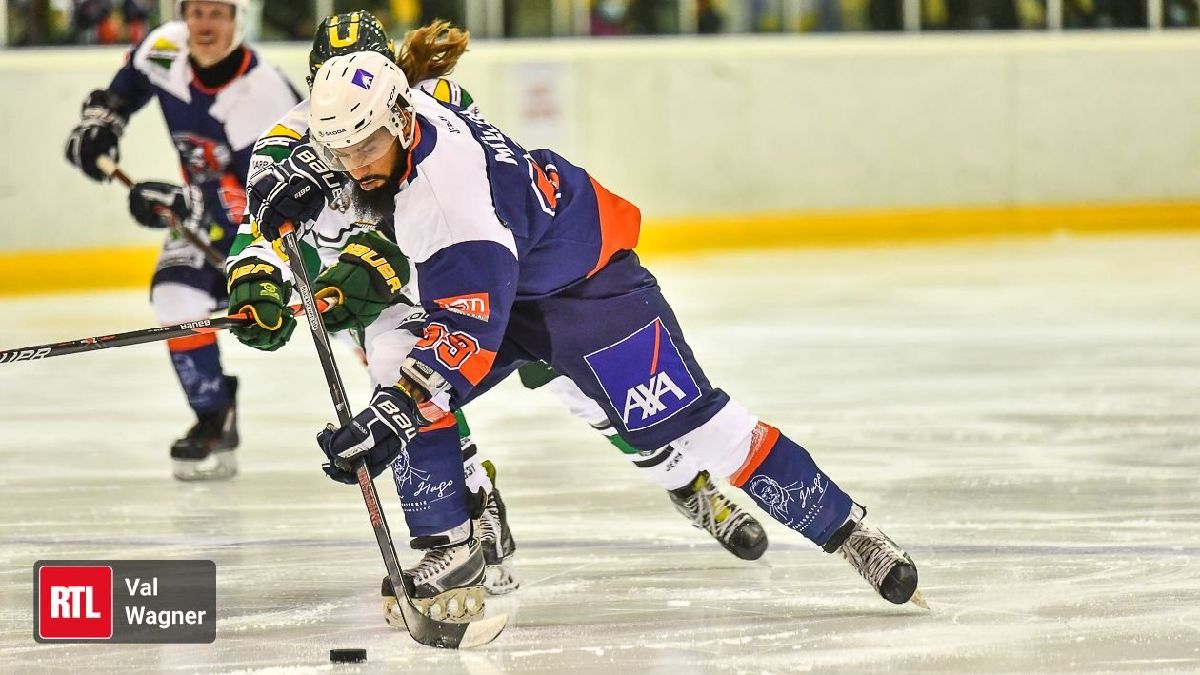 David MÜLLER
Tornado win derby and stay in the LHL race
The Tornado was visited by the Beaufort Knights this Saturday in Kockelscheuer for the third day of the AHL. The stakes were high as only a win would allow the Tornados to keep their title after two straight losses to the Puckers. The Knights, for their part, were keen to shine for their debut in the LHL after their first part of the season in the Belgian League was more than satisfactory. The crowd was well aware of what was at stake in the game and the atmosphere was one of great nights with a very small advantage for the Green and Black in the stands.
From the start, our boys showed their ambitions by opening the score by Matias MÄENPÄÄ (4') on an assistance of David MÜLLER and Colm CANNON. Unfortunately, the knights re-launched the suspense by coming back to the score by Ben HOUDREMONT (7').  The visitors would even go back to the locker room with a short-handed goal from Canadian Brad HOLMAN at the buzzer.
In the second period, the two teams went back and forth but neither scored and the score remained at 1-2 after 30 minutes. At the beginning of the third period, the knights came back with the best intentions but an excellent, although diminished Philippe LEPAGE saved his team. His counterpart from Beaufort, Michel WELTER, was not to be outdone and kept his cage inviolate. We felt the temperature rising a few more degrees as the minutes went by and it was Antoine THOMAS who brought the Tornados back on level with a decisive pass from Henri ÖÖRNI.  The 2 teams were back to back with 11 minutes to go. The game was re-started and the spirits were particularly heating up on the Beaufort side. Stung to the core, the visitors lost their nerves a bit, suffering 3 successive penalties in 3 minutes. The Tornados took advantage of the last power play to take the lead with a goal from Matias MÄENPÄÄ (assist from Patrik HEDBERG and Colm CANNON). Kockelscheuer was delirious, warmed up by a wild announcer. Stunned, the knights will not really worry the Tornado in the remaining 4 minutes despite a last minute played in empty net. The Tornado won and Kockelscheuer could savour the victory.
After the victory against Dijon last weekend, our boys won again in a game that was crucial to win. However, if the Tornados are to have any hope of winning the LHL this season, they will have to win again in Beaufort and hope that the Puckers-Beaufort match-ups are favourable to them. The supens remains in this LHL.
In 2022, back to the French D3 with an important game against Dammarie-les-Lys on January 8th which they will have to win to hope to climb up the rankings and forget the bad series of this autumn. In any case the boys can count on the public to support them in this rise.