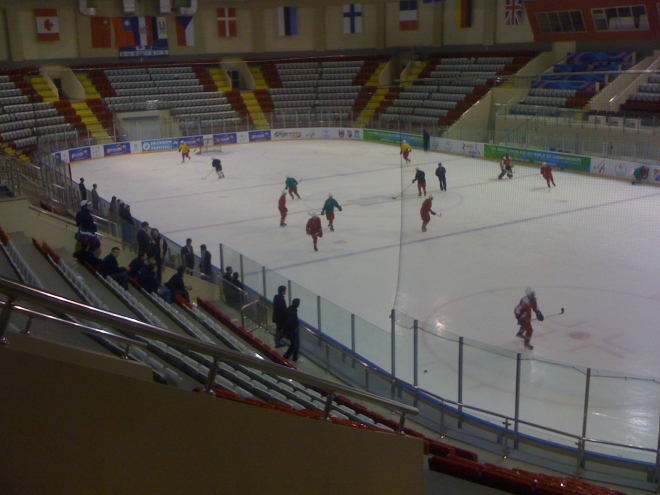 The official Ice Rink
Turkey 2012: First impressions
A few hours ago, the national ice hockey team of Luxembourg landed in Erzurum, Turkey, where the World Championships will be held next week. All players and staff members arrived safely. After a quick visit to the ice rink Erzurum Ice Arena , which is very clean and has a capacity of over 3000 seats, the whole team checked in at the hotel.



You will find first pictures of the ice rink by clicking here:

http://www.sport50.com/index.php?site=arena&id=erzurum-ice-arena-1215



Tomorrow morning the team will hit the ice for a first practice session on the ice.



Stay tuned for further updates here on icehockey.lu as we will keep you up-to-date ass much ass possible !