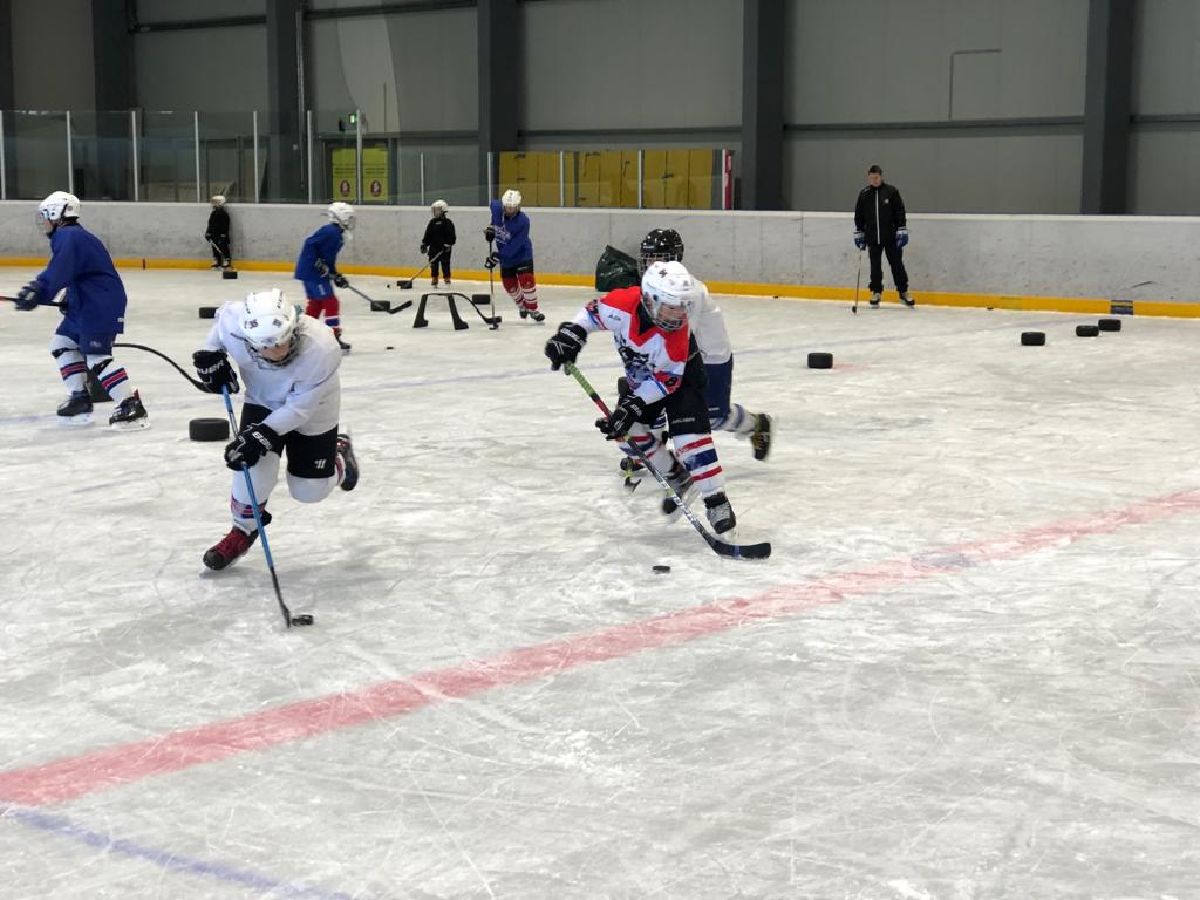 Huskies drilling their skills
Update on Huskies Easter Skills-building clinic
Huskies parents who responded to our 26 February Doodle Poll (sent by email) for demonstrations of interest in having their child/ren attend the free Huskies' Easter Skills-building Clinic are receiving an email asking them to confirm via another Doodle Poll the days they want their child/ren to attend so that we can plan the clinic in detail. The Doodle Poll has to be responded to by Sunday, 21 March.

Unfortunately for anyone who was thinking it might still be possible to register, the clinic is full up.

However, if you would be interested in sending your child/ren to this clinic, send us an email (office.huskies@gmail.com) and we can put you on a waiting list. We would contact you if a spot were to open up.


We are planning two on-ice sessions and one off-ice session every day from Tuesday to Friday. The ice times would be as follows during both weeks:
Tuesdays: 7-11am
Wednesdays: 6.45-11am
Thursdays: 8.15am-12.15pm
Friday: 6.30-10.30am
In order to comply with the rink's Covid rules, we will need volunteers to act as Covid Managers for these days. If you are able to be present at the rink and take on this role, please contact the Huskies at office.huskies@gmail.com
Huskies Board