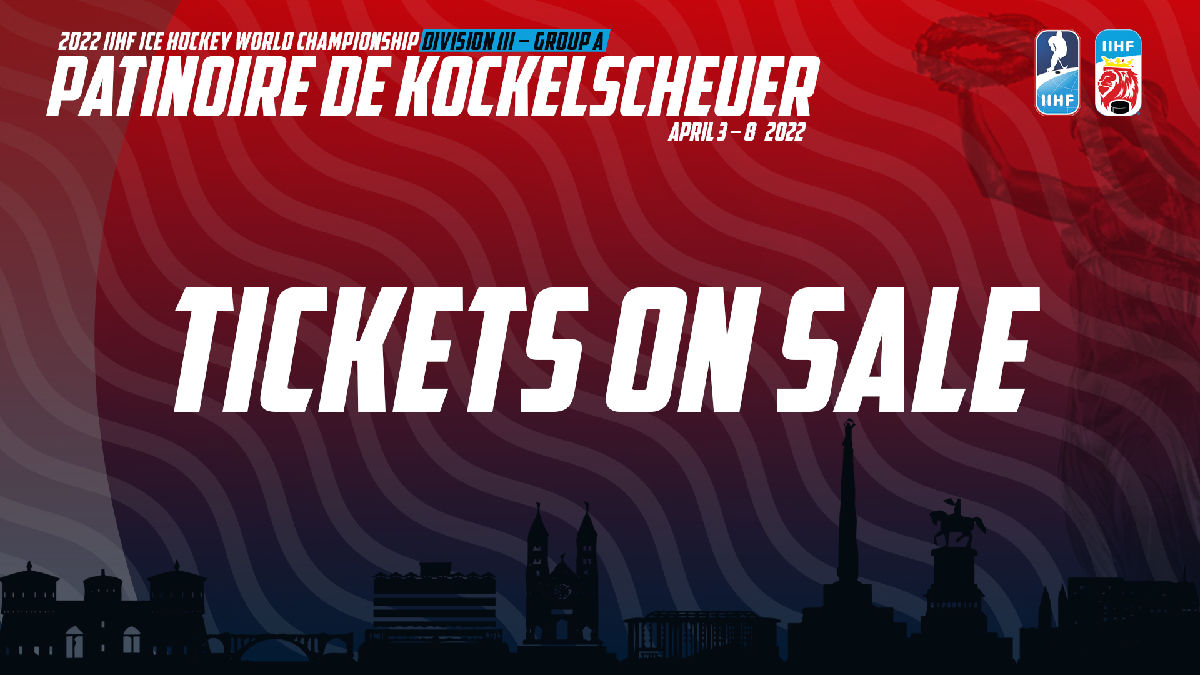 WORLD CHAMPIONSHIP TICKETS ON SALE NOW
Tickets for the 2022 IIHF Ice Hockey World Championships Divison IIIA are on sale now!
Please note: Fans only need to purchase day tickets if they wish to attend the Luxembourg match. ALL 15:30 games are free entry. Covid Check 3G rules apply.
Ticketen fir d'2022 IIHF Äishockey Weltmeeschterschaften Divison IIIA sinn elo ze verkafen!
Opgepasst: D'Fans brauchen nëmmen Dagsticketen ze kafen wa se wëllen um Lëtzebuerger Match deelhuelen. ALL 15:30 Spiller si fräi Entrée. Covid Check 3G Regele gëllen.